Control Denied's debut CD, The Fragile Art of Existence, the true metal juggernaut piloted by Death mastermind Chuck Schuldiner, is receiving both 2 and 3-disc deluxe treatments from Relapse Records. Release is slated for Oct. 26. Some killer shirts, including Control Denied, Chuck tribute and Death designs, are also available. Can't wait to have the 3-disc version in my collection chock fulla rare demos! Click on the album cover below to head on over to the Relapse site.
I'm also pleased to announce that I've been asked to pen the liner notes to Relapse's reissue of Death's Individual Thought Patterns. A massive thanks to Eric Greif, attorney and business manager for the Schuldiners, for giving me the opportunity!!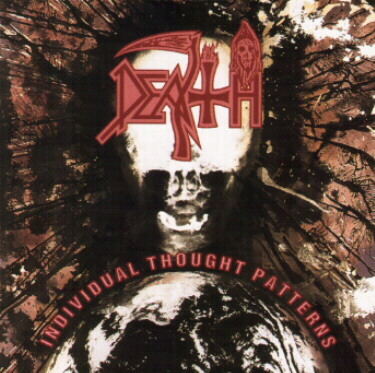 Some ragin' news from my Dutch friends Yvonne & Kees Kluitman at Emptywords.org, the official Death/Control Denied and Chuck Schuldiner website:

Wednesday September 1 2010
New Rare Video Footage Posted Online
A brand new video clip of DEATH's Chuck Schuldiner during a promotional trip in Europe in 1991 has been posted online now at this location. The clip was shot and edited by DEATH manager Eric Greif who was with Chuck during the trip. The three-minute video shows highlights from the cross-country trip, culminating with Chuck's interview for MTV's 'Headbanger's Ball' at the MTV studios in London. Thanks Eric!

In case you haven't already read the retrospective/memorial article I wrote on Chuck for Metal Maniacs (published in the May 2002 issue), you can check it out on Emptywords.org here: http://www.emptywords.org/MM05-2002PreciousMemories.htm. I was limited to 5,000 words, but the original 16,000-worder can be viewed here: http://www.emptywords.org/BANDPerryGrayson.htm.
In the immortal words of Chuck, "Let the metal flow!" post-fot…